Spen Valley Scouts are investing in a new porch and extension to the Frank Harris Training centre. please see below the latest photo showing the demolition of the exiting porch.
FHTC will remain open throughout the building works, and we will ensure the site is safe for all our visitors throughout the duration of the building works.
Whilst onsite our contractor has also laid the base for the Mary Bushell shelter, which is going to be located just on the edge of the main camping field at Fanwood

Further photos will follow.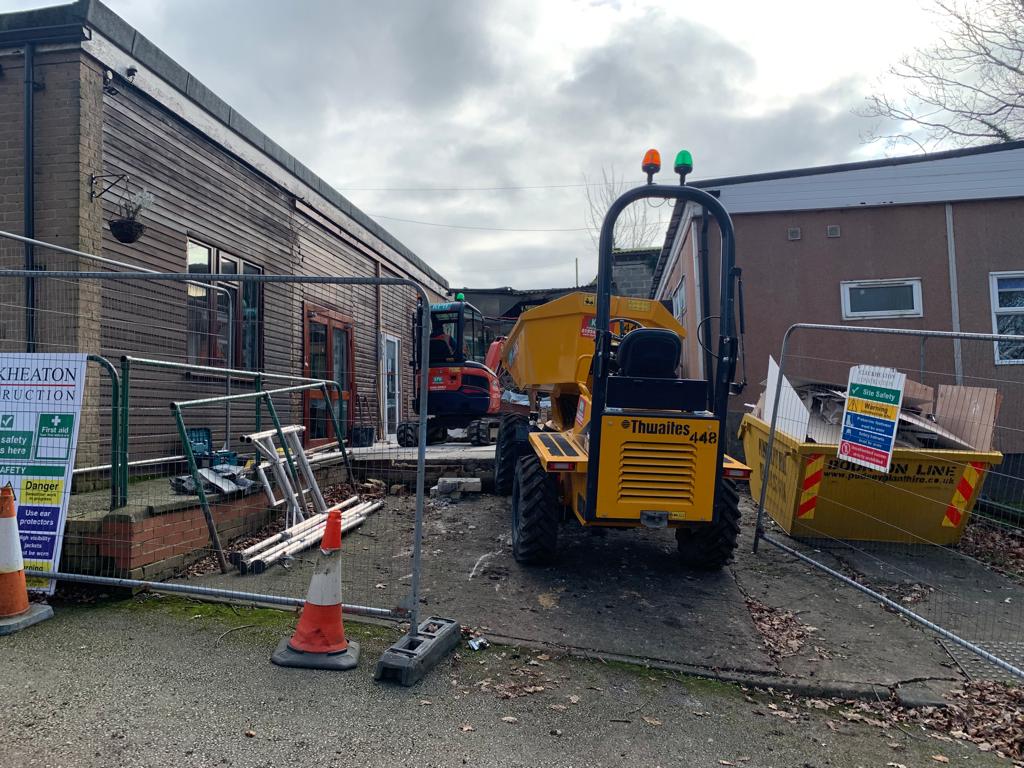 Base for the Mary Bushell Shelter