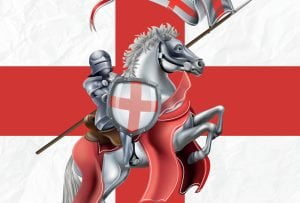 This years' Spen Valley Scouts St Georges Day Parade and service will be held on Sunday 23rd April 2023.
The parade will assemble on Croft Street Birkenshaw (BD11 2HT) from 13:15
It will leave croft street at 13:45 for the short walk to Birkenshaw St Paul's Church where the district St Georges Day service will be held at 14:15.
The service will last approx. 1 hour, and the members will exit the church and assemble on the grassed area to the rea of the church where the parade will be dismissed.
During the service there will be the usual presentation of awards/renewal of promises and a collection, so please advise your young people to bring some change.
This year the 11th Spen Valley (Hunsworth) Scout Group are the host group and would love for your attendance.
Please can you let us know if this would be possible.
Kind Regards
Michael
Michael Holroyd | Group Scout Leader
11th Spen Valley (Hunsworth) Scout Group